In mid-September, 2010, I received a call inquiring if I'd be interested in photographing with a video crew that was producing a show for the Discovery Channel. Without knowing much more, I said yes. Then I learned I was to start in three days. Yikes! That's short notice to reschedule clients and arrange for help in shuttling my daughter to and from school. It took a day to make the arrangements and confirm. Where there's a will there's a way... and thankfully the opportunity remained available.

The show, is being produced by Creative Differences out of Burbank, California. I was hired to photograph HDRI images used for lighting reference when creating the computer generated dinosaurs that would later be dropped-into the environments being filmed. The job was a technical requirement that followed each location of video recording. It was fun to spend a couple of weeks in the woods and everyone was a pleasure to work with. About nine people flew in for two weeks of filming and about an equal amount of local help assisted. 

There were times when I had little to do but wait for the moments when I was needed. While waiting, I took photos of the people involved in the work. I enjoyed capturing hand gestures, facial expressions, the waiting and the camera gear. The gear ranged from iPhones, point and shoot digicams, dSLRs and of course the video camera and monitor. I know precious little about video but everything looked good on its monitor. A rather post-modern type of phenomenon frequently occurred where we're all looking at various devices recording or that had just captured the scenes surrounding us. The scenes grabbed from their greater reality were beautiful, I can't wait to see the dinosaurs slogging their way through the trees and bushes.

What follows are photos garnered from an iPhone, Canon G9, Canon 1D Mark II, or Canon 7D. The photos are in order in which they were taken. Some of the photos are not of great quality, especially from the low-light photos off the G9 (very noisy). Some photos have motion blur from long exposures in the forest. But despite the technically weaker images, as a collection, they all help to tell a story about a group of people working on a project. The photos are not cropped or manipulated other than RAW processing. Selects were chosen and cataloged in Adobe Bridge CS5, then processed in LightRoom 3 (no PhotoShop).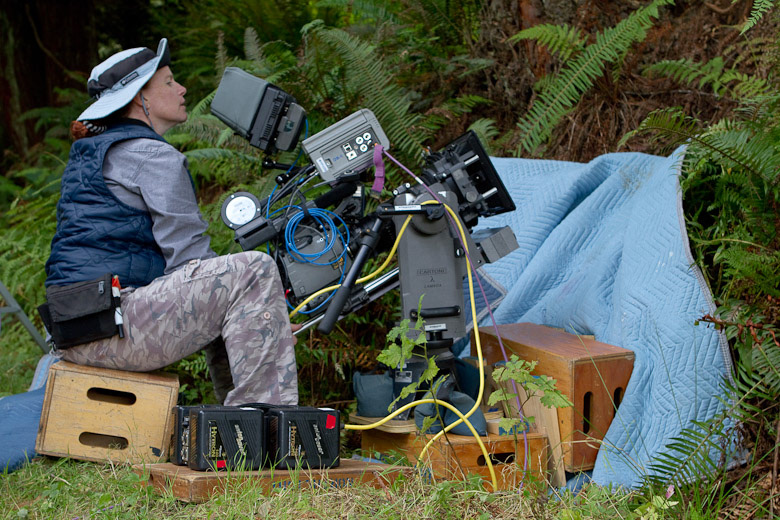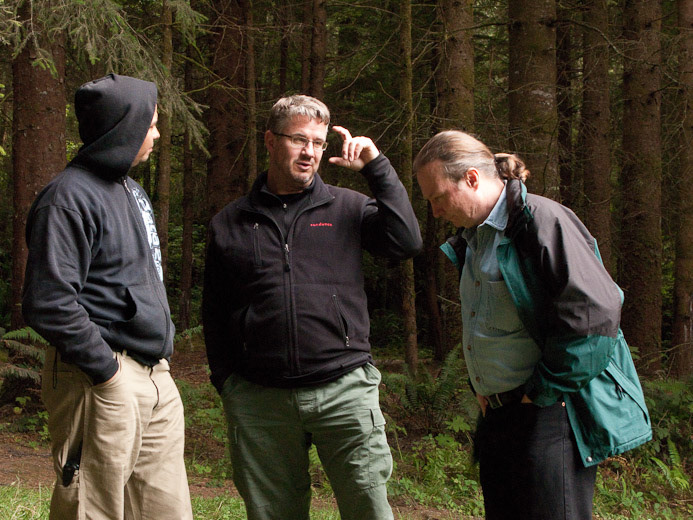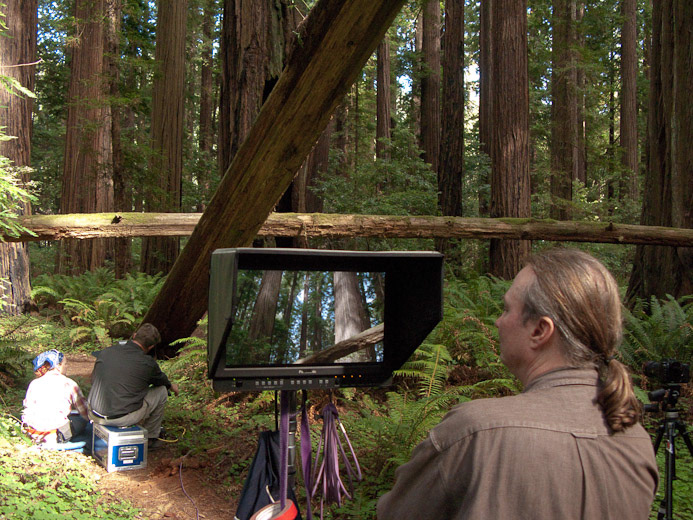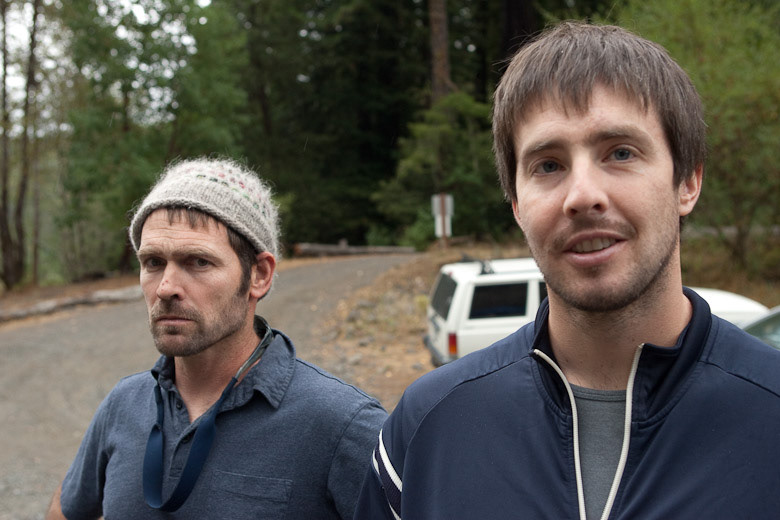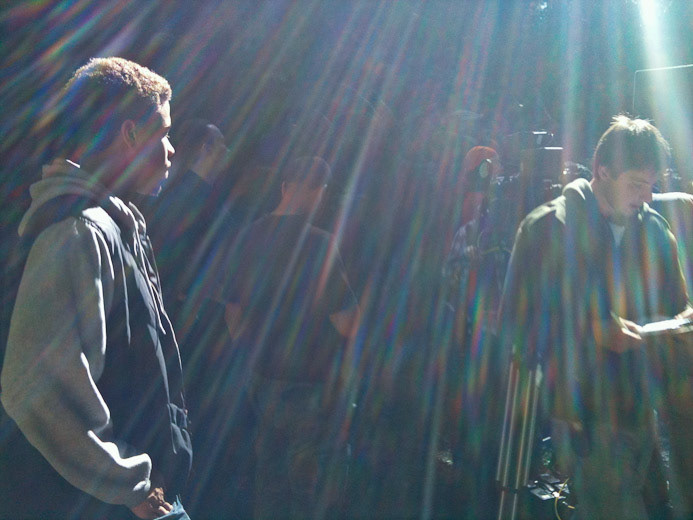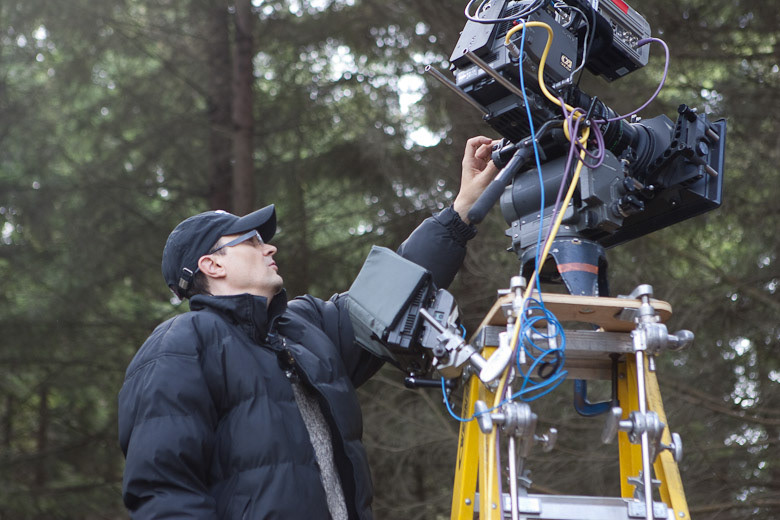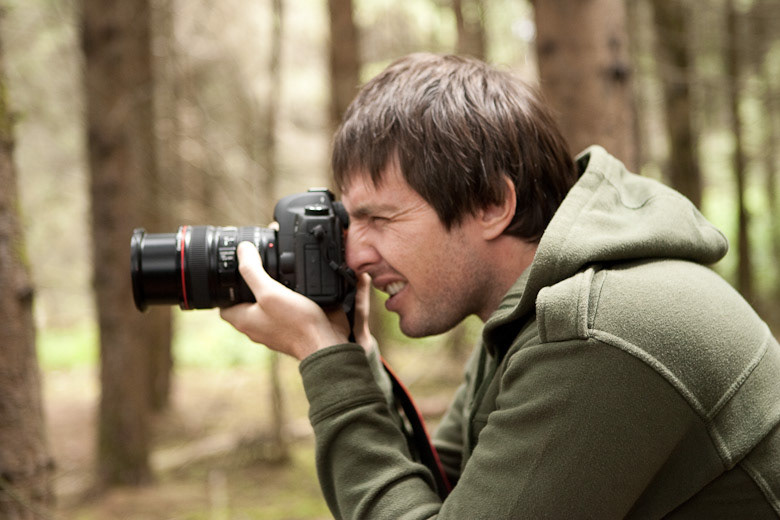 Ending Note:

These photographs are about a team of people working on location in Humboldt County, California. We all contributed various skills and assistance for a common goal; to help with the creation of a show about dinosaurs. I chose to omit names and titles out of respect for privacy. 

To the folks in the photographs:

Thank you for not being too bothered by my picture taking.

Joseph Wilhelm
contact info here